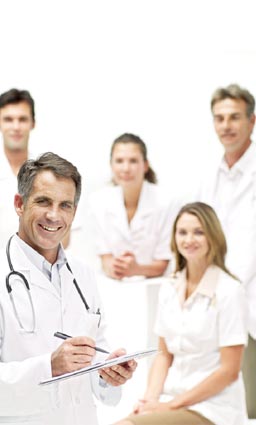 Free for Our Colleagues
Classes & Training: Certain healthcare professionals at doctor's offices and at facilities require ongoing certification and training. The highly experienced staff of Hometown offer many types of training sessions at no cost. Classes include:
CPR
FA
Bloodborne pathogens
State approved contact hours
Blood Draw's and PT/INR: Under doctor's orders and under some circumstances, Hometown can help you monitor patients at no charge. Our new PT/INR monitor gets results from a simple finger prick.
For Assisted Living Homes, AFCs, ILFs, etc: We help you implement value added programs for your residents. These programs can improve the health of your residents while giving your business a marketing edge.
Free evaluations for fall risk performed by a physical therapist.
Free exercise class for your seniors led by a PT or physical therapy assistant. Classes will include an evaluation for general decline.
In-house physical therapy clinic. We can keep your residents from needing a hospital or nursing home.
Marketing assistance: Put the considerable marketing power of Hometown to work for your business. We can help with your brochures and web sites. Our representatives are working in the community every day, and we can pass out your information. We can also refer our patients and callers to you when they need to be considering different living arrangements.
Call for Details
Toll-Free Phone:
(888) 852-3310

Authorized / Certified Provider for:
Medicare
Medicaid
American Red Cross
Blue Cross / Blue Shield
and many more

Member Michigan Home Health Association